As technology progresses day by day, the role of IT Network Infrastructure is becoming more crucial than ever. As a business leader, you need to invest in a sophisticated IT plan that focuses on providing solutions both for your team and clients.
1. Now, what actually the role of IT network Infrastructure is?
An IT infrastructure constitutes all technology components that manage your business, including computers, hardware, software, servers, networking devices, data, and more. It enables communication and services between servers, the internet, users, processes, and applications.
As your business grows, the risk of cyber-attacks also increases with it. In 2019, around 63% of small-to-medium businesses underwent data breaches. So, establishing a secure IT structure is essential for your business sustenance and growth.
2. How can IT network infrastructure impact the business?
A recent survey by Oxford and IBM suggests that about 70% of organizations believe that a solid strategic IT infrastructure helps optimize your business performance, provides a competitive advantage, and adds to its growth.
The role of IT network infrastructure is to increases your team productivity, improves the performance of technology systems, and increases uptime. Let's take a look at what benefits a reliable IT infrastructure offers to your business.
Monitoring and IT infrastructure improve the user's experience by preventing sudden downtimes caused due to maintenance or other reasons. The end-users can be informed timely when such downtime occurs.
Shifting your IT infrastructure to the cloud allows your technology to work better, hence maximizing your business revenue. It enables improved data management, interoperability, and streamlined processes. Plus, it helps attract more customers.
An optimized IT setup lets you grow your business without designing your network from scratch. It saves you from investing in new equipment and setting up servers whenever you expand services.
It provides you with improved cyber security, hence saving you from security breaches. Virtual Private Networks (VPNs) are the best solution for network security issues. Thus, an optimized IT structure strengthens your network and gives you a competitive advantage.
A resilient IT infrastructure lets your team stay connected with the business regardless of their geographical location
Monitoring the systems makes it easier to manage everything, and the stakeholders get the big picture of how everything is working.
The IT architecture connects departments and streamlines processes, increases agility, and automates routine processes. The downtime is minimized while keeping the productivity consistent.
3. How to gain total visibility and insights into your IT Network infrastructure?
Delivering a better customer experience is vital to your business's success. A good user experience depends largely on your IT architecture, i.e., the interconnected devices and virtual machines that deliver information, carry out transactions, and manage customer interactions.
And in order to monitor and control these technologies, which is a must, of course, you need visibility and insights into the IT system. The visibility lets you diagnose accessibility and performance issues like login errors, slow page loads, session disconnects, screen freezes, etc.
The role of It network infrastructure is essential in maintaining an organization's IT system. It enables smooth communication and data transfer between devices and server. allowing employees to collaborate and share information. To ensure the IT network infrastructure's efficiency, organization may partner with trusted third parties.
The role of an IT network infrastructure visibility needs both monitoring and analytics. Various platforms and tools are available that provide you visibility and insights into your complicated IT infrastructure and help you regain control. For example, Deptive Visibility Insights and ScienceLogic SL1 work as a one-stop solution for all your IT needs. A good monitoring platform provides overall performance monitoring, reduces ownership cost, and maximizes cross-domain visibility.
We've jotted down the attributes you must look for when choosing an IT infrastructure monitoring platform for your business. Here you go!
A single platform that addresses all your IT issues handles IT use cases, reduces the complexity of multiple point tools, and reduces cost.

The platform provides network monitoring, server monitoring, VM monitoring, performance monitoring, application monitoring; in short; it offers cross-domain visibility.

It mitigates the administrative burden on the operations team and ensures consistent operations.

It should provide segmented views for each operations team, whether it's the team handling server operations, network operations, cloud operations, etc.

It allows easy sharing of these views with the management and end-users.
4. How to set up a IT Network Infrastructure for an organization?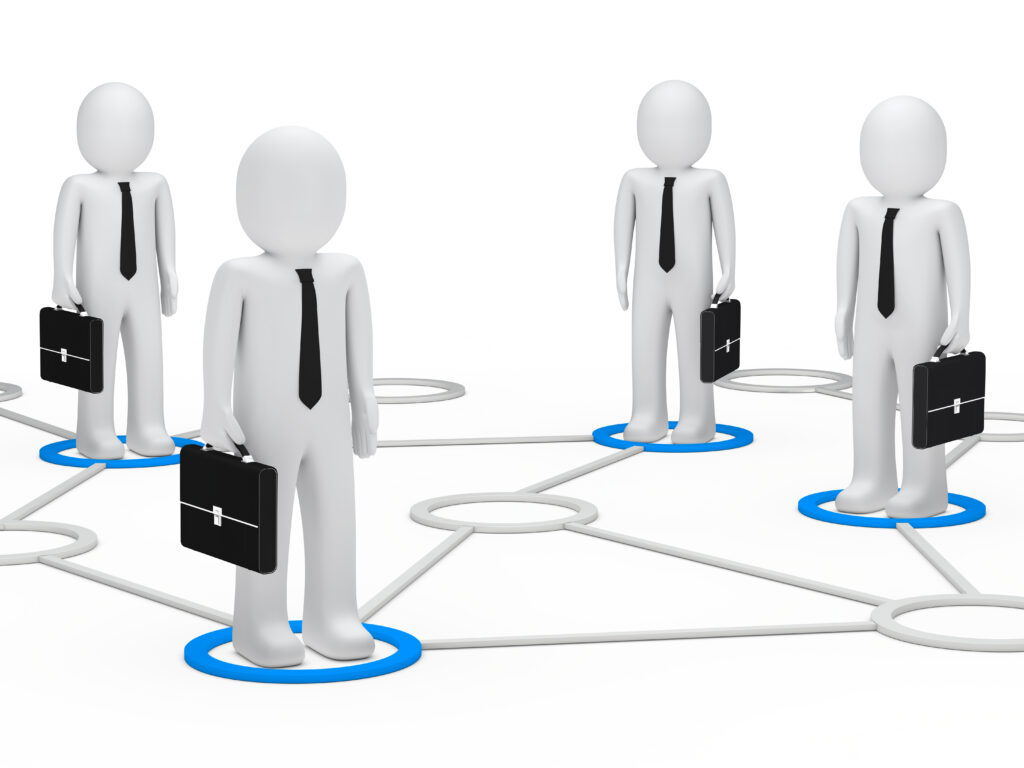 In order to efficiently deliver IT solutions to your employees and end-users, you must develop an internal IT infrastructure that fulfills your business needs, increases productivity, and adds to business growth. We've enlisted some practical tips to develop a solid, sustainable, scalable, and long-term IT infrastructure, no matter the type and size of your business. Read on.
      1. The Start
Before you develop an IT setup, you need to prioritize some essentials, including hardware, software, smooth communication, and outsourcing the IT system.
       2. Simple
There is no need to complicate things, especially for small-to-medium businesses. Instead of customizing your own IT structure, you better go for some standardized approach to avoid complexities.
       3. Scalable
Always keep your potential future growth and business plans at the back of your mind while working with your IT network. It should be scalable, so you don't have to redesign the network as the business grows.
        4. Intuitive
Keep your business agile, set clear boundaries, formulate structural guidelines and administrative procedures that all employees and you will follow whenever a structural change is implemented.
      5. Vendor Relationships
While looking out for IT solutions, evaluating products and services, dealing with vendors, it's advisable to build good relationships with sales staff and support. In this way, you will create a direct line for future troubleshooting and support needs.
It is best to hire an IT infrastructure company to handle all your IT needs while focusing on your main business, especially if you run a medium-to-large or large business.
And if your existing IT infrastructure needs improvement, updating it is just like renovating your house when you are still living in it. If the job is poorly done, you get in trouble. So, any updating in the IT setup must ensure the work activities are not disrupted.
Last Words
People connected to your business rely mainly on technology to effectively perform their jobs. A poor IT network infrastructure setup frustrates the employees, reduces productivity, and eventually costs you much more in the long run. In contrast, an optimized sophisticated IT network increases the sustainability and scalability of your business. Contact us today
Tel:04-3713374
WhatsApp +971-56 -733 -2396 / +971-52-217-0403